6 Massive Health Benefits from The Mango
Mango, a tropical fruit beloved for its sweet taste and vibrant color, is often savored during the hot summer months. However, beyond its delicious flavor, mango also offers a plethora of health benefits that are worth exploring. Furthermore, we do know that the temperature during the summer rises with a higher intensity which is irritating but at the same time, we are excited about this season as it brings this amazing and tastiest fruit. Despite our love for mangoes, we may not be aware of the multitude of health benefits that they offer. The king of fruits, Mango, is an indigenous fruit of India and Southeast Asia. It's interesting to note that despite bananas being the most produced fruit in India, mangoes hold the second highest position in terms of total fruit production. Additionally, the production of mangoes has been steadily increasing every year. Moreover, the drawback is that we can only get fresh mangoes in the season but if you want to enjoy mango juice in every season then must buy Instant Mango Juice Premix "Rasna". You can find the Products of Rasna from our website and from nearby stores easily. 
Health Benefits of Mangoes:
Boost Your Digestion:
Mangoes offer several health benefits, including improved digestive health and bowel movement. This is due to the dietary fiber present in mangoes, which helps facilitate smooth digestion. Additionally, the enzymes in mangoes aid in the easy breakdown of proteins, further supporting digestion. By promoting the growth of beneficial bacteria in your gut, mangoes can improve your immunity and energy levels in addition to alleviating digestive ailments such as diarrhea and constipation. With these benefits, it's clear that mangoes are an excellent addition to any diet for optimal digestive health. Looking to add some fun and variety to your meals and drinks? Check out Rasna International's wide range of food products, including their Kool Drink range, Wellness range, Fun Fruit concentrates, and more. 
Fights Cancer:
Mangoes are not only delicious but also highly nutritious, with a wealth of antioxidants like gallic acid, astragalin, and quercetin. The polyphenols present in mangoes have anti-cancer properties and can help reduce oxidative stress in the body. Oxidative stress is a harmful process that occurs when there is an imbalance between antioxidants and free radicals in the body. When free radicals outnumber antioxidants, they can attack healthy cells, which has been linked to various types of cancer. Fortunately, mangoes can help protect against several types of cancer, including breast, prostate, leukemia, and colon cancer. With these incredible health benefits, it's clear that mangoes are a valuable addition to any healthy diet.
Improve Vision:
Did you know that mangoes can contribute to better eye health? This is due to the presence of beta-carotene, which helps the body produce enough vitamin A to support healthy vision and protect against eye ailments such as macular degeneration and vision loss. Similarly, to papaya, mangoes are a delicious way to promote eye health. With such significant benefits, it's hard to resist indulging in this tasty fruit. Beat the heat with Instant Mango Juice Premix "Rasna", grab it today from our website or from nearby stores. 
Regulate Sugar Level:
Mangoes are not only delicious but can also be beneficial for individuals with high blood sugar levels. Despite being sweet, mangoes have a low glycemic index, meaning they don't cause a rapid spike in blood sugar levels. Additionally, mangoes contain fiber and nutrients that help regulate blood sugar levels. The high fiber content slows down the absorption of sugar into the bloodstream, preventing sudden spikes in blood sugar. Furthermore, mangoes contain compounds that have been found to enhance insulin production and improve insulin sensitivity, both of which can help regulate blood sugar levels. 
Improve Skin Health:
Not only does mango offer numerous benefits for your gut and overall health, but it can also improve your skin. The high content of antioxidants, such as vitamin C and beta-carotene, in mangoes, can boost the radiance of your skin with regular consumption. Mangoes have the ability to cleanse the deeper layers of your skin, leading to a thorough exfoliation and elimination of dead pores. By incorporating mangoes into your diet, you can enhance the natural glow of your skin. It's important to recognize the value of mangoes and all the benefits they have to offer, so don't hesitate to enjoy this delicious fruit.
Prevent Heat Stroke:
Mango is not only delicious but it also has the potential to benefit your body in various ways, especially during the summer season. With its abundance in the summer, it comes as no surprise that this fruit can be a refreshing addition to your diet. During the summer months, the risk of heat stroke increases, but incorporating mangoes in your diet can help cool your body down naturally and alleviate symptoms such as dehydration and fatigue. These mango benefits are hard to beat! Even if you are already familiar with the many benefits of mango, consuming this fruit during the summer can help you stay cool and refreshed.
Are you ready to experience the delicious taste of Rasna International's refreshing beverages? With a wide range of flavours and an unmatched commitment to quality, Rasna International is the perfect choice for anyone looking for a satisfying and healthy beverage option. Don't settle for less – choose Rasna International today and taste the difference for yourself! Visit our website to learn more and order your favorite flavors today.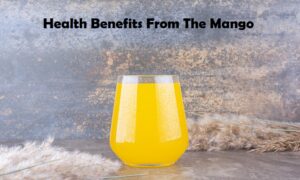 Mango, a tropical fruit beloved for its sweet taste and vibrant color, is often savored during the
Read More »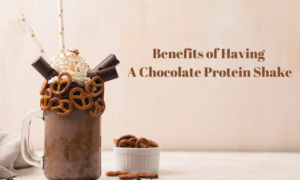 With the advancements in modern powdered food supplements, it's now possible to enhance both physical and mental
Read More »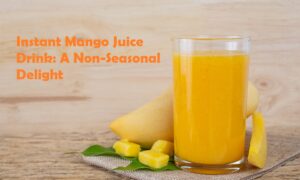 In today's fast-paced and rapidly developing world, people's priorities have shifted towards instant gratification, and finding time
Read More »